Visit Our Shop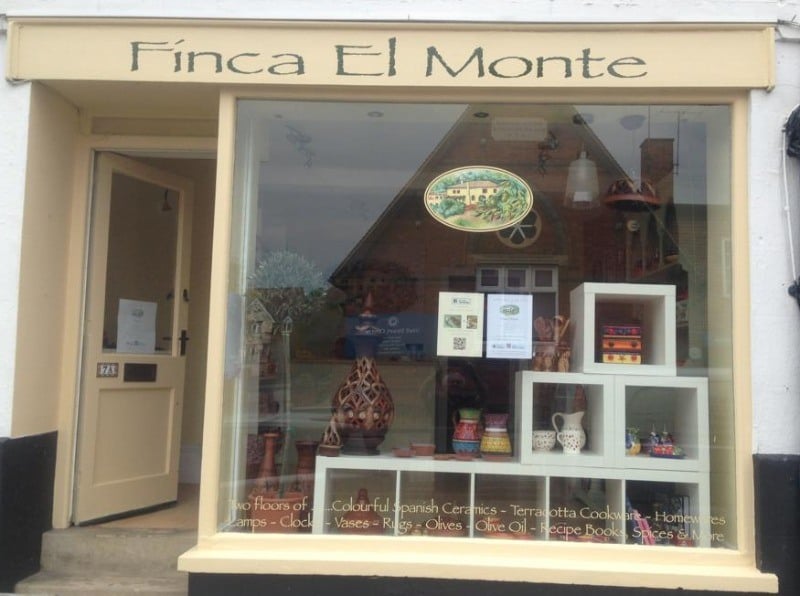 Come and visit us at our shop in Buckingham. We have four rooms over two floors of Spanish ceramics, terracotta cookware, rugs, lamps, homewares, throws and blankets, jewellery, bags and accessories, gifts and more.
You can even collect your website purchases to save on delivery costs.
If the weather is nice, why not come and help yourself to a coffee or tea and sit in our quiet courtyard garden? There may even be a biscuit or two on offer if you smile nicely!
Address and contact details.
Finca El Monte
7a Well Street
Buckingham,
MK18 1EW
01280 308014
Opening Hours
Monday - Closed
Tuesday - Saturday 09.00 - 17.00
Sunday - Closed